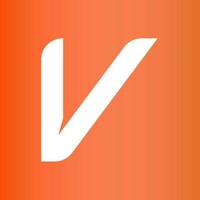 SaaS Platform, Tech Startup, Health and Fitness
Vitruvian: Having Greater Data Transparency with Multiple Custom Objects
Vitruvian is a fitness tech startup allowing users to complete a full gym workout from the comfort of their own homes. To do this, users need both a hardware machine (Trainer+) and SaaS application (Vitruvian App).
Vitruvian captures all kinds of data from their app. Collecting workouts taken, classes used, subscription type, payment data and many more.
Vitruvian originally fed this data into a Hubspot standard object (Contact object) until major issues started to occur.
"A more seamless and enriching brand experience"
💰
Increasing Upsell Opportunities
Giving Marketing and sales a clear view of each customer who could be upsold to.
⭐️
Greater Quality Support
Equipping customer service with more information relating to an individual machine or subscription issue.
📈
Data Driven Growth
Having full visibility of user data allowing fresh data based decisions and more specific automations.
Enabling Marketing, Sales and Service teams greater visibility on user data.
The Issue
Vitruvian allows users to complete gym workouts on their Trainer+ machine (Hardware) which is connected to and controlled by an App.

Each Vitruvian "machine" came with a monthly subscription plan that could be activated for additional benefits. A user couldn't get premium access to a machine that wasn't assigned to an active subscription. (Subscription was machine based rather than person based)

Vitruvian collected data from their app into segment. Then using an API the data is pushed into Hubspot. Everything was setup to push to contact object's property.
As customers and businesses (Gym's) started to have multiple subscriptions and machines. It became Impossible to store the information on the contact record alone. Two or more subscriptions would override the custom properties forcing them to display incorrect information.
Customer service teams weren't be able to correctly service customers and marketing wasn't able to correctly determine which customers could be upsold into being a premium user.
Vitruvian needed to...
Have a clear overview of every subscription and the contact who owned it.

Have a clear overview of each machine and if it was "active" or "Inactive" allowing them to upsell and market correctly.

Having a clear overview of Gyms/ Businesses and the machines and subscriptions that they were responsible for.
About Vitruvian
Vitruvian is the next generation of connected fitness bringing the weight room of a gym, in home. Delivering up to 200kg/440lbs of digital weight the Vitruvian Trainer+ uses artificial intelligence to read users' range of motion and constantly respond to the way they move.

Paired with the Vitruvian app, the experience offers access to world-class fitness coaches, 200+ exercises, goal-orientated programs, and full workout data. In a compact machine that slides under a bed or couch when not in use.

Intelligent, adaptive, digital weight that revolutionises resistance training and provides people with a more effective, engaging, and convenient way to workout.
The Solution
Building a "Machine" object and a "Membership" object.
Once a contact activated their Trainer+ machine they would be associated clearly with the object. Meaning a contact could have multiple machines they were assigned to and deemed to be an owner or user.
When that contact activated a free trail, the contact would be assigned a "Membership" which would in simultaneously be associated with the Machine. This allowed Vitruvian to send
App/User data to the "Contact" record.


(E.g. User details, Date of last use, workouts taken, etc)

Machine data to the "Machine" record
(E.g. Activation status, serial ID)
Subscription data to the "Membership" record.
(E.g. Stripe subscription details, trial end dates)
Relationships between each object to be automatically associated.


(E.g. Owner, User, Active/ Inactive Machine)
Allowing sales, marketing and service teams a very clear indication of who owned which machine and if they were paying an active subscription for it.
This also allows Gym's (Company Object) to be able to control multiple machine and memberships at a company level as they rolled out the Vitruvian trainer+ across Gym's globally.
Results
Marketing and sales had a clear view of each customer who could be upsold into a membership.
Customer service had a clear view of all information relating to an individual machine or subscription issue.
Vitruvian were able to see a company overview allowing a gym to manage their subscriptions for multiple machines across the world.
Start Your Success Story
Need to enable your Marketing, Sales and Service teams to do a better job? Book a discovery call to regain control of your Hubspot portal.
Ed came in and helped design an experience that drove greater engagement and provided a more seamless and enriching brand experience. On top of that he's an absolute joy to work with and a fantastic partner.
Enable your teams to create an unforgettable customer experience